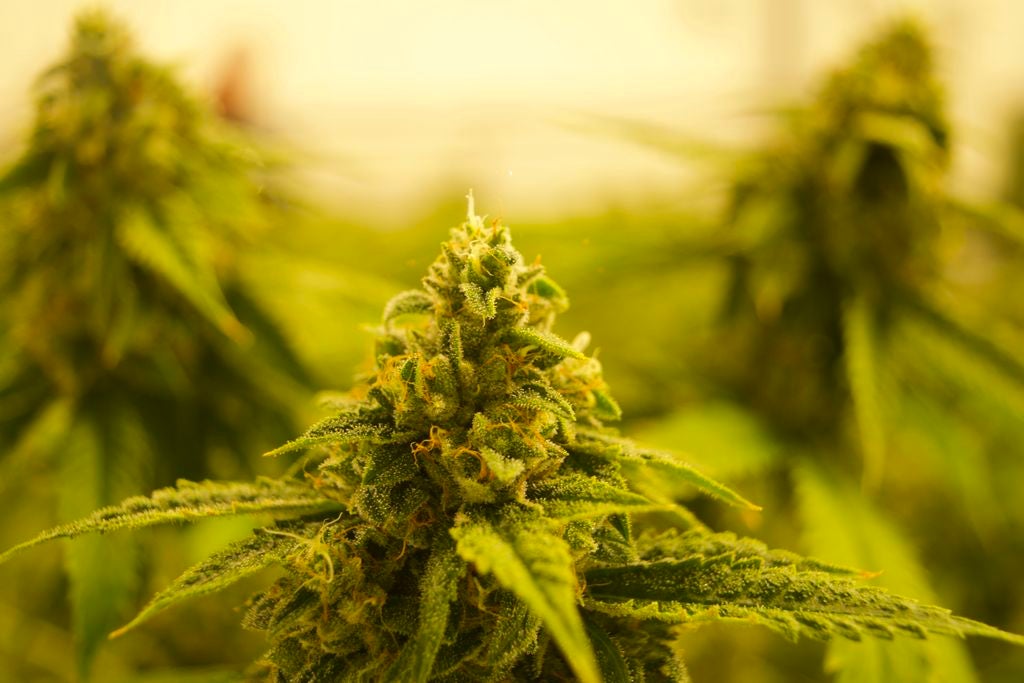 For the average Central Massachusetts consumer, it may not be immediately obvious the artisanally decorated cannabis retailer in their quiet mill town is owned by a multi-million dollar, multi-state company whose CEO lives on the other side of the country.
Shops skew small, have limited parking space and, as quotas detailed in their licensing applications promise, are typically operated in large part by locals from the surrounding towns. Their storefront signage, as is often mandated by the towns they're located in, is understated, and oftentimes, their buildings are nestled away from view.
In a state where the oldest adult-use retail shop is less than two years old, name recognition is necessarily low. In other words, a lot of these brand names feel brand new, even if they aren't.
From both a policy and logistical perspective, this makes sense. Massachusetts requires medical cannabis facilities be vertically integrated, meaning a company has to single-handedly grow, manufacture and manage its own retail operation. Setting up a medical shop requires major access to capital, while traditional bank loans remain unavailable, due to the industry being federally illegal.
At the same time, when Mass. voters turned out to the polls to legalize recreational-use cannabis in 2016, after medical cannabis had already been allowed, they voted to enact a law which included a section giving recreational licensing priority to pre-established medical cannabis companies. From a legal standpoint, Mass. voters openly and explicitly gave preference to cash-flush corporations and/or the venture capital backing them.
This leg up has resulted in large, deep-pocketed cannabis companies cornering the market and expanding their operations as locally-owned businesses scramble to catch up, and at the same time is pushing out entrepreneurs of color and leaving regulators ping-ponging between their desire to bolster the local economy and their charge to implement the law.
Massachusetts Cannabis Control Commissioner Jen Flanagan, who previously served as a state senator, said she didn't think a lot of people realized those preferences were codified from the start. While she believes promoting locally-based cannabis businesses is a priority for the commission, when implementing cannabis law as written, the regulatory and oversight body has its hands tied.
"We have to coexist with the big operators," Flanagan said.
To that end, she said, the CCC has policies in place to preserve local access to the market, which generated more than $400 million in revenues last year. There are residency requirements for two types of small business licenses: the cannabis microbusiness license and the craft marijuana cooperative license. Microbusinesses are co-located cultivators and manufacturers limited to 5,000-square-foot operations who may not purchase more than 2,000 pounds of cannabis in a single year. Co-ops are limited to 100,000-square-foot canopies – spaces where mature plants are kept – and may cultivate, obtain, manufacture, process, package and brand cannabis products for other cannabis companies, but not sell those products to consumers.
Massachusetts residency is required to be eligible for the state's social equity program, which provides free training for working in the industry. No residency is required for any other license.
Investment in the community
While regulators cannot require cannabis firms to be from Massachusetts, they can require they submit a plan to positively impact the community. But while this is required for every applicant seeking any marijuana establishment license, locally-owned cannabis companies have a better reputation for doing so, and for being more meaningfully invested, said Alex Guardiola, director of government affairs and public policy for Worcester Regional Chamber of Commerce.
"We don't want someone coming in just because they can get a license," he said. "We want neighborhood people and social justice to be a part of it."
Guardiola said the chamber views cannabis businesses like businesses in any other sector, and when it comes to the Worcester economy, it's very much centered around small neighborhoods where residents are known to walk to and support the small businesses embedded in their communities.
"Neighborhood places are kind of how we keep our economy stimulated," Guardiola said.
While the city has a positive relationship with some large box stores, Guardiola said, they're not looking for the box store equivalent of a cannabis corporation to take over the sector. But some of those giant corporations have already made Worcester their home.
Worcester has five cannabis dispensaries, and they span the gamut between big and small businesses. On the most local end of the spectrum is Resinate, which runs a medical dispensary on Millbury Street and whose CEO, Peter DeCaro, is a Worcester native. Resinate is the only dispensary in the city whose company solely operates in Massachusetts.
Next is Diem on Grafton Street, an Oregon cannabis company and the most recent dispensary to open in the city.
On the far end of the spectrum are Mission on Lincoln Street and The Botanist on Pullman Street. Mission operates in Maryland, Michigan, Pennsylvania, Illinois and Arizona, as well as Massachusetts, according to its website. Mission Dispensaries is owned by 4Front Ventures of Canada, which reported $64.5 million in 2019 sales across its brands, according to its earnings report.
The Botanist operates in Massachusetts, Maryland, New York, Florida and California, and is owned by Acreage Holdings in New York City, which reported $74.1 million in revenue in 2019, according to its earnings report.
In the middle of the five is Good Chemistry, which operates in Colorado, but whose CEO, Matthew Huron, has significant family ties to the city, effectively making the company a local, big-business hybrid. Part of Huron's extended family still lives in Worcester, he said, and until the COVID-19 pandemic, he said he visited as often as possible.
"My personal ties to Worcester really amplified my desire to do business there," Huron said in an email interview. "I initially chose Worcester because of my family connection and my love of the city."
Good Chemistry is self-funded, said Huron, and he described it as a relatively small company. His grandmother, aunt and other family members attended the company's grand opening, and as a business, Good Chemistry looks for tangible ways to give back to the community, like when it donated $50,000 to the Worcester Together Fund earlier this year.
Good Chemistry has "always worked to create an operation that would make our family and the Worcester community proud," Huron said.
Local is an equity issue
The Massachusetts cannabis industry, according to the 2016 ballot measure legalizing the recreational side of things, is supposed to prioritize the economic interests of communities of color, as well as communities disproportionately impacted by the War on Drugs. In that vein, the CCC oversees not only the social equity program, but also the Economic Empowerment Program, a licensing status intended to prioritize applicants who meet certain criteria showing they are disadvantaged compared to typical applicants.
But licensing is only part of the battle for disadvantaged business enterprises when the state is required to give priority to pre-established, vertically integrated cannabis companies who have already gotten their businesses off the ground.
A 2019 report on Women and Minorities in the Cannabis Industry, compiled by the trade publication Marjiuana Business Daily, indicates 84% of operational cannabis businesses in the United States used their founders' own savings or personal debt to launch their enterprise, with 8% reporting some degree of help from venture capital or private equity firms, and 11% receiving assistance from angel investors. (The survey allowed for multiple responses.)
At the same time, the report points to data from the Federal Reserve Board's 2016 Survey of Consumer Finances, which reported a median household net worth of $171,000 for white households, and $17,600 and $20,700 for Black and Hispanic households, respectively.
If the bulk of operating cannabis companies used personal funding to launch their businesses, then the data indicates what is widely reported anecdotally: Black and Hispanic entrepreneurs are much more likely to have a hard time gathering the funds needed to start a cannabis company. At the same time, only 8% of approved or pending recreational cannabis licensees in the state are minority-owned, while U.S. Census data indicates one fifth of the Mass. population are people of color.
To that end, people of color in Massachusetts, according to the data, are less likely to have the funds to start a cannabis business in a regulatory environment prioritizing licensing large companies to begin with.
Notably, Mass. doesn't put capital requirements on new cannabis businesses, as is the case in some other states, said Commissioner Flanagan, which lessens the barrier for entry to an extent. Still, in an industry still getting off the ground, national heavy hitters have already set up shop, and what impact that will have on small startup companies, and particularly disadvantaged business enterprises, has yet to pan out.