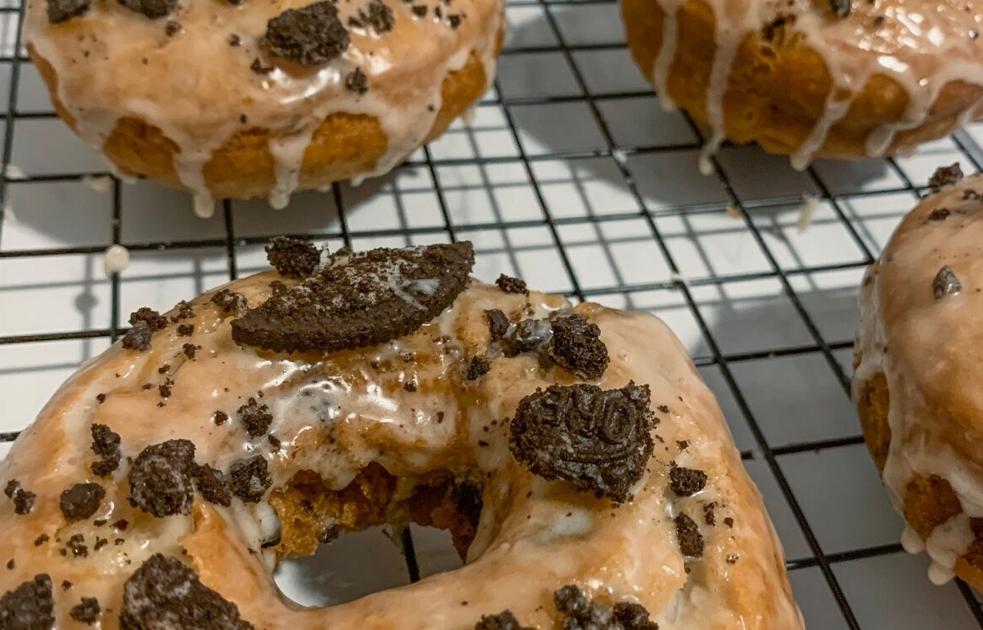 In these dark times, there are still bright spots. Like doughnuts filled with booze delivered to your door.
The idea sparked while Gabby Main and her husband, Ryan, were driving home to Colorado Springs from Denver one morning in June. She was craving Krispy Kreme. He didn't want to stop.
She offered another option. Why not make their own doughnuts?
"We have nothing else to do right now," Main told her husband.
They had both been furloughed from their jobs due to the coronavirus pandemic. She worked in the wedding industry and he worked as a personal trainer.
They occupied the next hour in the car talking about the details. Learning to make doughnuts was just the first step.
Main was already thinking beyond just one afternoon of baking. She was brainstorming a business.
"Anyone can be a normal vendor and we already have great doughnut shops here," she remembers thinking. "I was trying to think of a way we could be different."
Her mind went to the trend of alcohol-infused ice cream and cupcakes. She thought that doughnuts, too, would mix well with alcohol.
"I wanted to see if this is possible," she said.
So they got to work. Gabby, 26, taught herself to fry doughnuts and added flavors inspired by her favorite cocktails. Ryan, 25, handled the business side.
As of mid-October, Happy Hour Donuts was off the ground.
"It started out as a quarantine hobby and then it turned into something so much bigger than I would've imagined," Gabby Main said.
The couple runs Happy Hour Donuts out of their home, where Gabby makes the sweets each day and customers can pick up their cravings. They hope to offer delivery soon.
Doughnut flavors include Champagne, strawberry margarita, peach mojito, Moscow mule and Jack Daniel's honey. There's also a butterbeer option for Harry Potter fans and a doughnut called "Straight Fire" for fans of Fireball.
Main is not the first to think up the brilliance of boozy doughnuts. Habit Doughnut Dispensary in Denver sells doughnuts accompanied with shooters of whiskey and other libations. In Colorado Springs, The Cupcake Doctor has a long list of "happy hour cupcakes" such as Irish car bomb and bloody mary.
For the doughnuts, a small amount of alcohol content remains after the frying process. But, as Main says, it's "not enough to get you drunk."
After only days of being open, Main is trying to start small with a limited variety of doughnuts available per week. Still, their doughnuts are catching on.
"I think doughnuts are a crowd pleaser and these are not just your typical doughnut," she said. "People think it's really different."
And, for her, the idea for Happy Hour Donuts couldn't have come at a better time.
"When I wasn't sure what the future held for us, it was something to strive for," Main said. "My goal was always to bring something positive out of quarantine and I think that's what we did."
Contact the writer: [email protected]